Bryant Tumbelekis
Broker, Veteran
Tumbelekis Realty Group brokered by EXP Realty, LLC
Bryant Tumbelekis
Realtor®
---
315-651-2777
|
Email Bryant
Bryant Tumbelekis knows real estate.
As a Broker who is licensed in North Carolina and California, Bryant excels at handling all aspects of residential and investment buying and selling for satisfied clients across many markets. In fact, he has achieved the status of Top 1% in the Nation for Real Estate Production.
As one client recently summed up his experience: "Bryant was Johnny on the spot any time I needed him. He worked with me and my schedule to get to the houses I wanted to see. Never once pressured me into making a purchase. When it is time to sell, Bryant will be the one I'll be calling."
He describes his Team, the Tumbelekis Realty Group of eXp Realty, LLC as "family-oriented and military- and investment-focused." Bryant says he builds his business on four principles: Communication, Dedication, Strategy and Trust.
"Just as the real estate industry evolves to become more innovative and efficient," he says, "so do I."
A proven leader, Bryant possessed a wealth of life experience before launching his successful real estate career. He served in the 82nd Airborne Division, including a deployment to Iraq, and also worked in the healthcare, entertainment and big-box retail fields. He excelled as a Division I athlete and earned his Bachelor's degree in Political Science with a Minor in Legal Studies from Methodist University in Fayetteville, N.C.
Bryant resides in Sanford, N.C. with his wife, Elizabeth, their son, Ezekiel, and the family dog, Gucci. The couple are involved in mentoring international high school students as part of a nonprofit program for under-resourced youth. Bryant also is an avid supporter of Wounded Warrior Project, Taylor Trudeau Cycle for Life, and African Renewal Ministries.
MEET the TEAM
The Tumbelekis Realty Group
Adrian Jones
Realtor®
---
631-578-5684
|
Email Adrian
Adrian Jones possesses a refreshing style. He's honest, humble and forthright.
In 2019, at age 20, he began his journey toward what has evolved into a successful real estate career, assisting home buyers and sellers, including investors, in a hot market: Fayetteville/Fort Bragg, North Carolina.
As a member of the Tumbelekis Realty Group Team of eXp Realty, LLC, Adrian works in several counties, including Harnett, Lee, Hoke, Moore and Cumberland.
"I chose a career in real estate because I knew I never wanted to work in a corporate office," Adrian says. "I wanted the freedom to work how I want to work – and to be able to spend time with family whenever I have the opportunity – without worrying about 'losing my job'."
He adds, "I also know that I want to get into investing, so being an agent has been a great way to learn the ways of the industry and also to see how other buyers/investors approach the process."
Adrian says he really enjoys working with many different people and personalities because "it keeps the job interesting and every transaction is different."
"I also love working with like-minded individuals who are all about becoming their best selves," he says of the camaraderie he embraces in a team concept.
Adrian worked in retail and service jobs before embarking on his real estate career. He was passionate about studying business in both high school and college – and continues to immerse himself in books about building companies and success.
Balance is key to his life. He is the youngest of five children and a proud uncle to three nephews and two nieces. "I'm family-oriented," he says, "and nothing comes before my family."
Thinking about buying or selling residential properties? Call or text Adrian Jones at 631-578-5684. Email: Adrian@TRGsellsNC.com.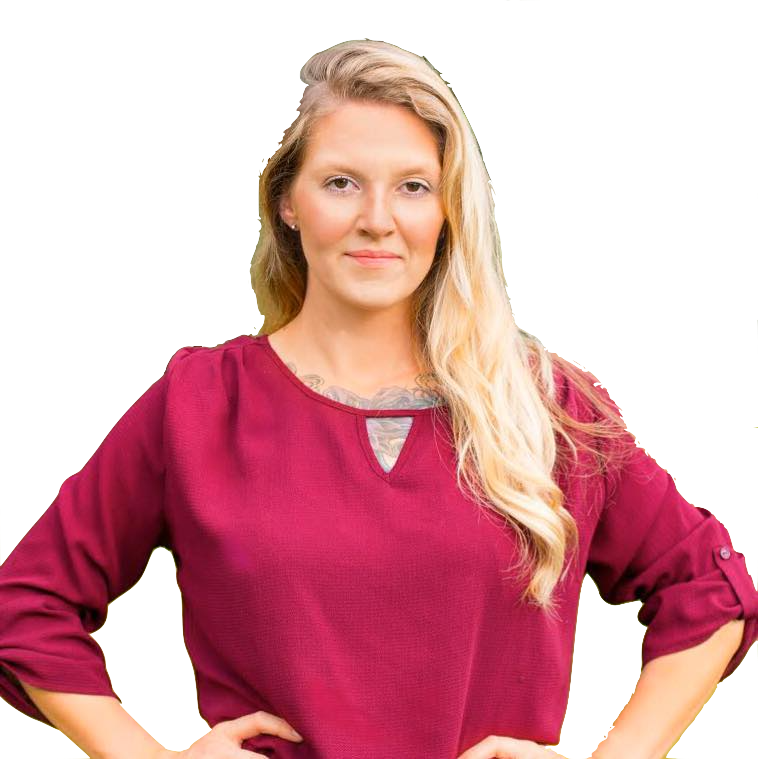 Ally Kovac
Realtor®
---
910-584-2334
|
Email Ally
Bio coming soon.
Buying, selling or investing? Call or text Ally Kovac for all your real estate needs at 910-584-2334. Email: Ally@TRGsellsNC.com.
Arturo Magallanes
Realtor®
---
559-300-9940
|
Email Arturo
Arturo Magallanes is passionate about helping people with all of their real estate needs – from buying to selling and investing to relocation.
"The relationship building and ability to help families and individuals reach their real estate goals through my skills and knowledge in the field is the best feeling!" says Arturo, who is a team member with the award-winning TRG Realty Group of Coldwell Banker Advantage.
Arturo sees himself not only as an agent, but as "an educator and guide." His background serves him well for his current career. For seven years, he worked as a high school counselor in California, helping direct and mentor youth. Arturo is from Visalia in the San Joaquin Valley in the central part of the state.
"I am a first-generation Mexican American that comes from a hard-working family," he says. "I am bilingual, have a Master's in School Counseling from Cal State Bakersfield and Bachelor's in Sociology with a minor in Spanish from UCLA."
In addition to working in education, Arturo also spent several years managing rental properties in California.
Arturo and his wife, Juliana, and their two beautiful children now make their home at Carolina Lakes in Sanford. Arturo says he chose to pursue real estate in large part because he is able to help others achieve their goals while also maintaining a flexible schedule for his family. "You're able to reap what you put into this profession," he says.
Among Arturo's real estate specialties are first-time home buyers, investment properties, land sales and relocation.
Call or text Arturo today at 559-300-9940 or email: Arturo@TRGsellsNC.com.
Ashley Meares
Realtor®
---
803-236-8814
|
Email Ashley
Bio coming soon.
Buying, selling or investing? Call or text Ashley Meares for all your real estate needs at 803-236-8814. Email: ashleyrenemeares@gmail.com.
Brittany Mack
Realtor®
---
515-802-8547
|
Email Brittany
Bio coming soon.
Buying, selling or investing? Call or text Brittany Mack for all your real estate needs at 515-802-8547. Email: Brittany@TRGsellsNC.com.
Dianna Cole
Realtor®
---
919-539-4539
|
Email Dianna
Bio coming soon.
Call or text Dianna today at 919-539-4539 or email: dcolerealty@gmail.com.
Linda Bonda
Realtor®
---
910-302-1782
|
Email Linda
Bio coming soon.
Buying, selling or investing? Call or text Ally Kovac for all your real estate needs at 910-302-1782. Email: Linda@TRGsellsNC.com.
Jason Trudell
Realtor®
---
910-237-5847
|
Email Jason
Bio coming soon.
Call or text Jason today at 910-237-5847 or email: jasontrudell@gmail.com.
Jay Deal
Realtor®
---
315-427-4358
|
Email Jay
Bio coming soon.
Buying, selling or investing? Call or text Jay Deal for all your real estate needs at 315-427-4358. Email: Justin@TRGsellsNC.com.
Zac Hardy
Realtor®
---
818-235-2837
|
Email Zac
Bio coming soon.
Buying, selling or investing? Call or text Zac Hardy for all your real estate needs at 910-584-2334. Email: Zac@TRGsellsNC.com.